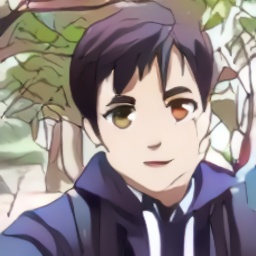 Ringo Chu
I am an undergraduate student in Computer Science at University College London. I do researches, and my researches focus on scene understanding, multi-task learning and low-precision neural network. I am previously a robotic research intern at Dyson working on monocular visual odometry for Eye 360. I am also funded by Intel working on probabilistic finance inflation, herding and contagion models using agent based methods. Prior to that, I was a renowned researcher at Imperial College London Custom Computing, where I worked on fast 3D Convolution neural networks for NASA AVRIS imaging and inference acceleration.
Apart from being a nerd, I am a bookworm🐛, a tennis player🎾 as well as a part-time traveller🛫️; If you want to know more about me, you can look at my Google Scholar, Facebook, LinkedIn , my résumé📚 or even contact me in person☎️.

Publications and Projects
Below is the collection of my researches and some of my interesting projects!
A Closer Look at Neural RGB+𝔻 Object Tracking


In preparation for a paper submission


This project introduces the first neural approach to support 2D tracking using approximated depth information. We assume that objects should have small displacement and small change in depth between frames, and apply this assumption to a visual object tracker and a multiple object tracker using depth information generated from a monocular depth estimation network. Based on preliminary quantitative results, the proposed approach has shown promise in occlusion detection for tracking of single and multiple generic objects.
Multiple Agents Artificial Stock Market Modelling





An on-going research project to model a stock market with agents of many different behaviors. A probabilitic method is taken to analyse the stochasticity of processes and collectives of agents. The model is also benchmarked on Intel Xeon multi-core CPU and Altera FPGA.
Mindstorm Robotics
Me, 2015 Winter - Present


This is a 35cm x 35cm x 40cm sized robot built in Lego only! The robot was initially constructed with a Sony phone attached as an explorer and as a Mars rover capable of broadcasting live motions. Later I experimented some Reinforcement learning algorithms with the robot for solving maze and learning to escape from being stuck.

LSTM verses Gaussian Process Regression
Me, 2018 Summer
Short Summary

A very very very brief comparison between Long-Short term memory and Gaussian Process Regression on stock predictions based on their interpretabilities.





Address:
1st floor, 90 High Holborn,
London, WC1V 6LJ





(っ◔◡◔)っ